Internet Banking lets you access virtually all of your bank account information, transactions, and balances from the comfort of your own computer. You can do your banking from your home or the office. All you need is a computer with Internet access. 
Once you've accessed the Internet Banking screens, you can:
view current account balances to see if a payment has cleared
bank online 24 hours a day, 7 days a week
transfer funds between accounts instantly
Bank on-the-go with Mobile Banking!
Once you have successfully logged into Online Banking, you can enroll your mobile device by downloading our Mobile App from either iTunes or Google Play store found on your device and follow the step-by-step instructions.
Apple express-Telephone banking
Apple Express Banking is your 24-hour a day connection to The Bank of Romney, giving you immediate access to the information you need most often. With Apple Express Banking, you can quickly and easily:
Make account balance inquiries
Obtain information on account transactions that occurred in the past 60 days
Verify social security deposits as well as other electronic funds or ATM transactions
Verify interest paid and earned information during tax time
Obtain rate information
SecurLOCK™Equip is a mobile app that allows you to control how, when and where your debit card is used. It is a simple and secure way to manage and monitor your payment transaction activity. SecurLOCK™ Equip can help keep your debit card safe and provide instant notifications whenever your card is used.
If you have an iPhone just download the app from the Apple store. If you have an Android phone you download the app from the Google Play store. Once the app has successfully downloaded to your smartphone you can begin to register your card.
Qualified customers may also obtain online bill pay service. The service is free. Save stamps, time, and money with online bill pay. No more ordering checks or running to the mailbox to pay your bills.
ScoreCard Rewards is a standard feature on all Bank of Romney Mastercard Debit Cards.  Points earned on qualifying purchase are redeemable for gifts and brand name merchandise.
Additional Branch Services
wire transfers
safe deposit boxes
cashier's checks
money orders
night depository
bank-by-mail 
redeem U.S. savings bonds 
master card debit card
notary services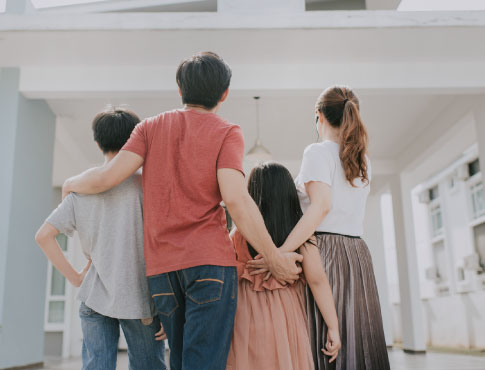 Mortgage Loans
Looking for your dream home?
We offer a variety of residential mortgage loan products to meet the needs of our community.