Mission
Our mission is to serve the financial needs of our community through friendly and expedient customer service, while reinvesting in our local communities and enhancing shareholder value.
History
The Bank of Romney is a locally owned and operated independent community bank with full-service financial products. We have been serving the families and businesses of Hampshire County and the surrounding area since 1888. Opening for business on December 20, 1888, The Bank of Romney is the oldest and largest bank in Hampshire County.
The Bank began and remains today a state chartered bank. Capital stock of $30,000 and leadership by Henry B. Gilkeson, the Bank's first president, helped forge a well planned and strong financial institution. Our original operations occurred in two ground floor rooms on Main Street in a commercial building known as The Wirgman Building. By 1906, it became obvious that the bank would need a new building to adequately handle its growing business and presence in the community. A two story building was constructed in a manner that was large enough to handle decades of future growth and provide rental space to many other area businesses and individuals. This building would remain the home of The Bank of Romney until 1966.
Mr. Gilkeson served as president for a quarter of a century, until 1913, at which time John J. Cornwell took over as president for the next 40 years. This forty year period was a challenging era in which The Bank of Romney and its community endured two World Wars and the Great Depression. Just prior to the stock market crash in autumn of 1929, the Bank neared the one million dollar asset milestone. The depression deferred the attainment of that goal until 1937. The Bank was almost 50 years old. The next million would occur only 7 years later in 1944.
William A. Powers became president in 1953 and led the Bank until 1975. During this time, The Bank of Romney grew from 3 million in total assets to about 16 million. The main office building was constructed and banking operations moved to its present location in 1966.
In 1975, Marlin C. Biggs followed as president. The Bank began expanding quickly during this more recent history, both monetarily and geographically. Full service branch locations were opened in Capon Bridge and Augusta during the 1980's. In 1988, as The Bank of Romney celebrated 100 years of business, Romney Bankshares, Inc. was formed as a bank holding company to own the Bank's stock.
After the retirement of Mr. Foley in 2019, Dean K. Young assumed his role as President and CEO. During his tenure, The Bank Of Romney experienced continued financial strength and successful navigation of the first year and a half of the COVID-19 pandemic. His dedication to community involvement led to a community partnership that financed the new synthetic track and field at Hampshire High School.
After the tragic loss of Dean K. Young in August of 2021, David R. Mayfield, Executive Vice President and Chief Lending Officer, was selected by the Board of Directors to serve as President and CEO while retaining his position as Chief Lending Officer.
As the consolidated assets of Romney Bankshares, Inc. and its subsidiary, The Bank of Romney, exceeds 350 million, we remain dedicated to providing our individual and business customers with the highest level of personal and professional service.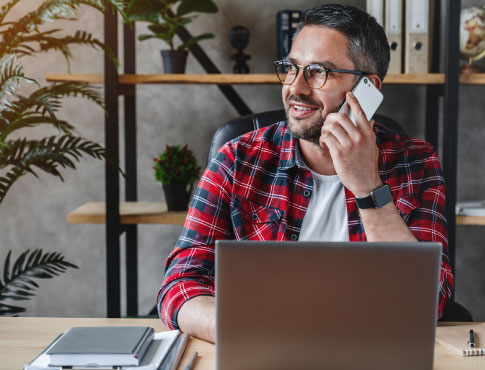 have a question?
Contact us today!
We are here to help! Visit our contact us page to reach out to one of our professionals.